Annaig is a pleasure to work with, she is always so giving of her help and advice.
Her quotes are reliable and well priced for her specialised work. We have had several gemstones recut and polished by Annaig – they are always delivered on time and with a wealth of information about the process.
Annaig is very professional and you know by her enthusiasm just how much she loves gemstones.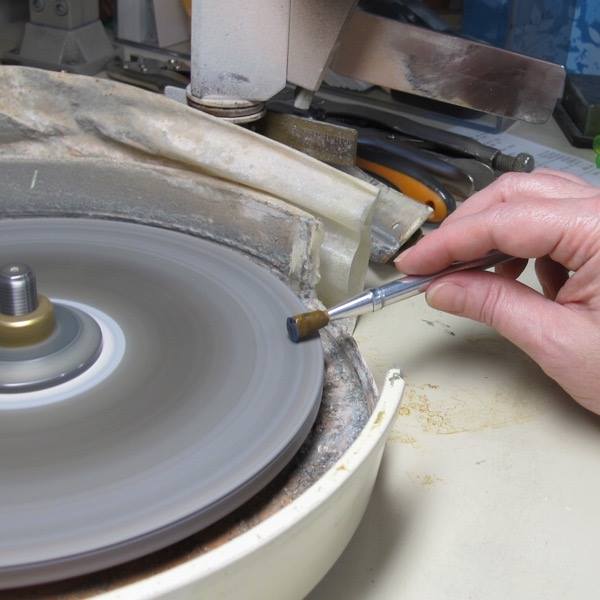 This sapphire that was repolished for our client is one that stands out. The before and after photos speak for themselves.
This was a sentimental piece that was repolished and reset for a very lucky daughter-in-law to be. Annaig really bought new life to this sapphire to be enjoyed by the next generation.
Thank you for all your help and advice Annaig.
Larna & Julie
Juju Gems Jewellery